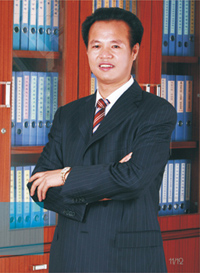 "The wind is coming up and the clouds are flying."
Twenty years ago, when one miracle after another was performed in Shenzhen, Jiaanda set sail. Being at the forefront of China's reform and opening up, Jiaanda has witnessed the rapid development of Shenzhen Special Economic Zone. With the continuous growth of China's socialist market economy, Jiaanda Group has seized the rare development opportunity in a century.
As Jia An people, "unity and integrity" is the traditional virtue we have always been adhering to. "Accumulate sand into a tower", the accumulation and momentum of twenty years of spring and autumn, let us from the beginning of entrepreneurship is only a small team of dozens of people, through constant unity and struggle, integrity management, our "Jiaanda" has gradually developed into a real estate development as the lead, set property management, municipal road Road, bridge and tunnel, traffic facilities, decoration and road lighting engineering in one of the comprehensive modern enterprise group.
"To live in high voice is far from autumn."
Jiaanda Group today's brilliant, thanks to our consistent adherence to the "quality first, reputation first, customer first" business philosophy. It is the soul and life of Jianda to keep its promise and operate in good faith. In operation, we will "quality is more important than Mount Taishan, customers above everything" quality policy to implement into every detail of the enterprise. Today, our "honesty and credibility" of the "business" has won the support and trust of leaders at all levels and customers, has been widely recognized by the community.
Jiaanda Group takes strong strength as its ship and excellent corporate culture as its sail, forging a united, honest, innovative and practical elite team. In the future development, we will follow the development strategy of "taking real estate development as the leader, municipal construction, property management and other diversified management at the same time", based on Shenzhen, facing Guangdong, radiating South China, looking at the development of the whole country, advancing with the times and developing continuously. We will continue to work hard to create greater social value, repay customers and give back to society.
"The road is long."
My colleagues and I have been working hard to build Jiaanda Group into a mission-oriented, responsible, ambitious, humane enterprise. We will adhere to Jiaanda's corporate philosophy and core values, sound and realistic business, business areas diversification, technological innovation, strict management requirements, and strive to improve the organizational structure at all levels, improve management mechanisms. Seeking a breakthrough in the standardization and institutionalization of enterprise internal management, seeking development with talents, seeking benefits from management, and promoting the sustainable development of the group.
"Learn to be a Kun Peng, lift thousands of miles, do not be a swallow bird love nest". We are never satisfied, from municipal engineering construction to today's cross-industry groups, we are constantly impacting new goals. We regard the "hundred years' brand development as the highest mission and goal of Jianda group."
"Hang the clouds and sail the seas!"
Let us look forward to this great moment together.