2003

2003 Jia'anda Group was established

6

Under the jurisdiction of 6 branches

More than 300 employees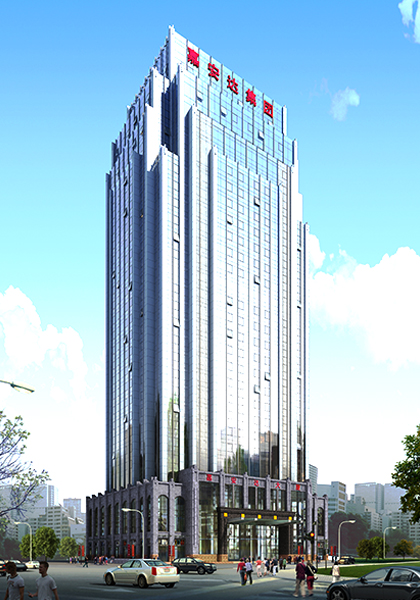 Jia Anda
Investment Group
Shenzhen Jiaanda Investment Group Co., Ltd.
Shenzhen Jiaanda Investment Group Co., Ltd. is a comprehensive and modern enterprise group integrating real estate development, property management, municipal roads, bridges and tunnels, transportation facilities, decoration and decoration, road lighting projects, property management and industrial investment. It has six branches in Shenzhen, Dongguan and Huizhou. The registered capital of the group is RMB 200 million yuan.
Based in Shenzhen, the Group strives to open up the Pearl River Delta and its surrounding markets, adhere to the "quality of survival, credibility and development" business policy. For a long time, Jiaanda Group has been trusted by its customers with "short construction period and excellent quality", abiding by the contract and meticulous construction, and passed the ISO 9001:2000 and 50430 international quality system certification in April 2012.
The company has more than 300 employees, including 80 professionals and technicians with middle and senior titles, 45 senior professional qualifications such as national registered builders, supervisory engineers, property managers. The strong professional team has demonstrated the first-class construction strength and technical level of the enterprise. As of December 2012, the qualified rate of the completed project has reached 100%.
Adhering to the enterprise concept of "stability, integrity, excellence", Jiaanda has successively undertaken the construction of Shennan Avenue, Binhe Expressway, Beihuan Road, Lvzi Avenue, Dongguan Avenue, Beihuan Interchange, Guangyuan Interchange and other important municipal trunk roads in Shenzhen since its establishment.
At the same time, the group also wholly invested in the construction of a 120,000 square meters of garden-style High-tech Industrial Park - - Shenzhen Jiaanda Science and Technology Industrial Park, in 2009 was awarded the title of "Shenzhen LED characteristic industrial park". In early 2013, Jiaanda Science and Technology Industrial Park, a 28-storey Grade A office building "Jiaanda Building" will be completed and put into use, and will become a landmark in Longhua New Area and Dalang Street.
In 2012, the first phase villa of Huizhou Jiayi garden has been completed and its sales performance is quite good. The second phase is under construction, and will enter the market in the second half of 2013. In the course of construction, the group constantly introduces new technology, implements scientific management, and strives for improvement in quality. The projects it undertakes have won the full recognition of the construction authorities and all walks of life.
After 20 years of exploration and development, Jiaanda Group has continuously strengthened its business management through strategic adjustment and resource integration, consolidated its core competitiveness, formed its own unique development and management model, and promoted the promotion of Jiaanda enterprise brand. At present, the company's new strategic deployment has formed a Shenzhen, Dongguan, as the center, radiating the development pattern of the Pearl River Delta, from a single city to the development of multi-regional operations transition and strategic transformation.
"Hundred years of brand building, a thousand years of great cause!" Group companies will focus on the mission of this enterprise, strive hard, be honest and pragmatic, and welcome the new take-off.